Launchpad Retirement Update - Nov 2021

LAUNCHPAD CMS is no longer available.
We want to thank everyone for being a customer and wish you success as you continue to provide a necessary service to your community.
Launchpad Retirement Update - Oct 2021

LAUNCHPAD CMS is no longer HUD compliant and does not meet ARM6 standards. Users have until October 31, 2021 to submit the year end 9902 report. On November 1, 2021 users will no longer have access to LAUNCHPAD.
Launchpad Retirement Update - May 2021

As a reminder the LAUNCHPAD CMS Application is scheduled for retirement on September 30, 2021. We are recommunicating this information since there are important actions that YOU must take leading up to the retirement of LAUNCHPAD. Please take note of the following details:

Select Future CMS
The code for LAUNCHPAD was purchased by NeighborWorks America who is creating their own CMS product called NWCompass. The NeighborWorks Compass product is the natural progression from LAUNCHPAD since both Applications are built on the Salesforce platform. If you choose to migrate to NWCompass upon availability, you will be invoiced and supported accordingly. If you are choosing not to migrate to NW Compass, notify us immediately so that we can walk you through the process of disconnecting from LAUNCHPAD.
Here are some helpful links to guide you through the process of Migration:
No New CMS Entries
Once the LAUNCHPAD Application reaches the retirement date of September 30, 2021, we ask that you DO NOT enter any new data into LAUNCHPAD.

The next step will be generating and submitting your fiscal year's 9902 report by 10/31/2021.

Data Export
Salesforce contains a built-in process that allows you to perform backups. The process is also used as a data export action which will give you the data stored in the LAUNCHPAD Application. We strongly continue to recommend that the process is performed on a regularly scheduled basis and the data retrieved from the process gets stored in a secure location. As a part of the retirement, you should make a copy of your data for future use prior to us removing your access to LAUNCHPAD. Unfortunately, due to PII information we are not able to assist in the process. Attached is a link to Salesforce where it explains how to back up your data. Once the process is complete, save the file in a secure location on your Network.

https://help.salesforce.com/articleView?id=000334121&language=en_US&type=1&mode=1

You will be responsible to export and transfer your data to another CMS. Another CMS may be able to assist with this process and I recommend having someone with experience assist with the transfer of your data.

Your Salesforce org can generate backup files of your data. You can export all your org's data into a set of comma-separated values (CSV) files.

From Setup, enter Data Export in the Quick Find box, then select Data Export and Export Now or Schedule Export.
The Export Now option prepares your files for export immediately.

Click Start Export or Save.

Salesforce creates a zip archive of CSV files and emails the user who scheduled the export when it is ready. The email address for this notification cannot be changed. Exports complete as soon as possible, however, we cannot guarantee the date and time of completion. Large exports are broken up into multiple files. To download the zip file, follow the link in the email or click Data Export. Zip files are deleted 48 hours after the email is sent (not including weekends). For example, if the email is sent on a Friday, the .Zip file is deleted on Tuesday.

If you have any questions, please contact LAUNCHPAD Support.

Launchpad & NeighborWorks Compass™
Sparked by peer exchange between members of Housing Partnership Network, and fueled by counselor-driven founding partners, the Launchpad Client Management System (CMS) was developed to optimize collaboration, operations, and community impact for housing advising organizations. In late 2019 NeighborWorks® America acquired Launchpad as the next step in the evolution of NeighborWorks® America's state-of-the-art client management system, NeighborWorks Compass™. Launchpad users will be able to seamlessly migrate to NeighborWorks Compass™, ensuring ample time for organizations to transition at a pace that works for them.
For more information regarding NeighborWorks Compass™ implementation guidelines and timelines, please visit NeighborWorks Compass™
If you aren't a current Launchpad customer and would like to receive information on Launchpad, please reach out to us at: [email protected]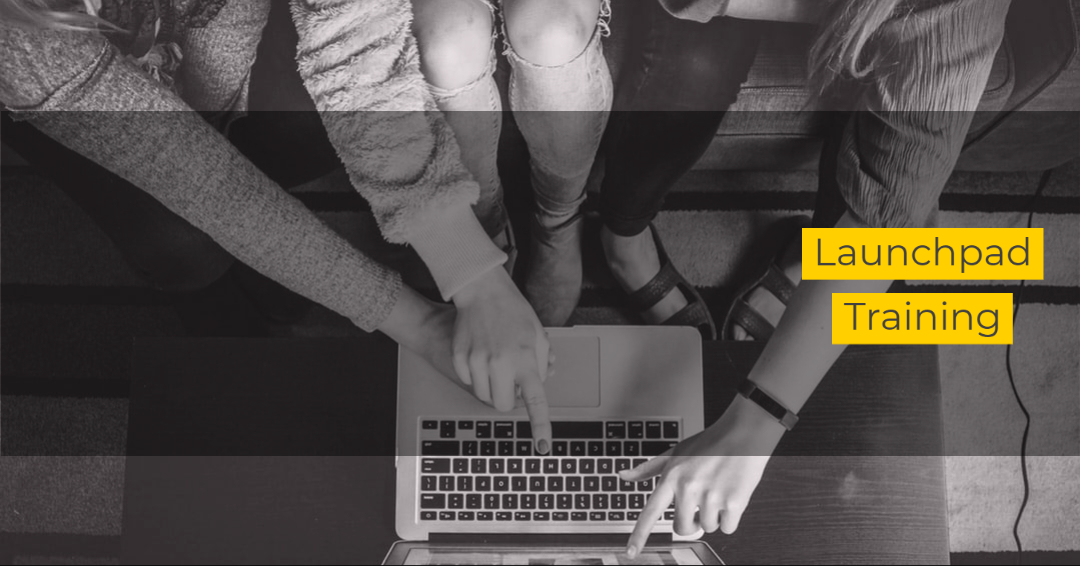 Live & Record Webinars and Self-Paced Training
This site contains both live webinars and virtual training modules. The live webinars are a great way to view Launchpad live and to ask any questions you may have about the Launchpad CMS Application. The training modules feature short video demonstrations of various Launchpad features and corresponding training scripts designed to provide you with a hands-on training experience once you have access to Launchpad.